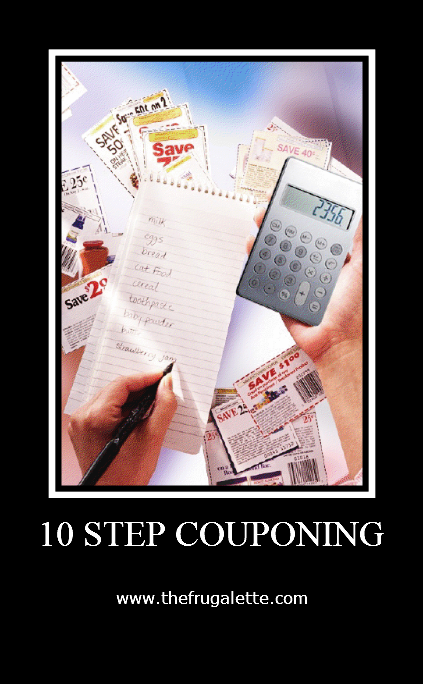 I used to teach free coupon classes to friends here in Boston. I understand we all have to make a living, but one thing I couldn't understand is charging people to learn coupons. If someone wants to learn how to coupon, the last thing they are thinking about is spending more money!

When I started out, we were counting every penny. The furthest thing from my mind was asking my husband to spend money in order to learn how to save money?! I taught myself, and hope that others can learn also, freely!

It was a quick little presentation and I called it '10 Step Couponing.' Even my twitter name used to be 10StepCouponing before I became The Frugalette! I've always been passionate about making things easy.

If it's not easy you're either not going to do it, or you'll quit..real quick!

So taking my powerpoint course I'll make it a 10 day course to couponing!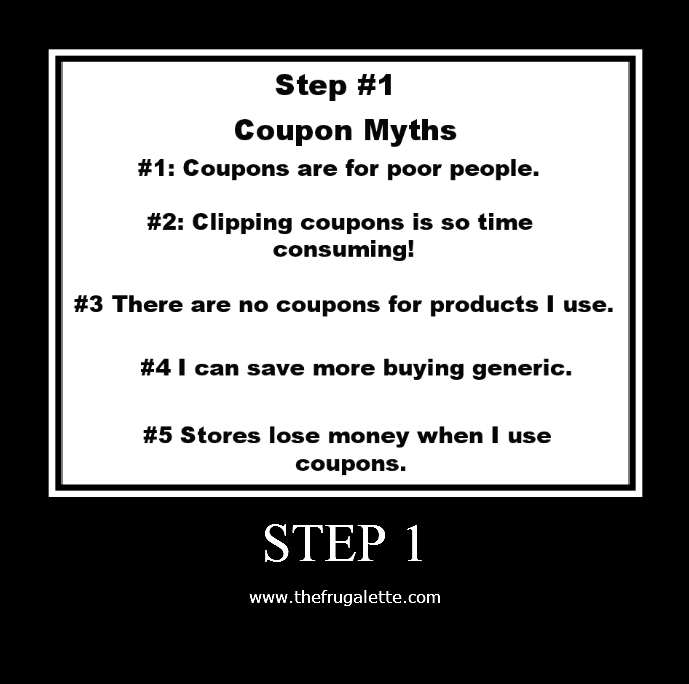 Since the first step is titled Coupon Myths, these are the top 5 things I hear from people new to coupons..and they are all MYTHS my dear Frugalettes!
Here are the truths:
#1 According to afullcup.com, those with higher incomes tend to use more coupons. Those making $100,000 or more are 25% more likely to use coupons than those making $25,000 or less.
#2 Once you get the hang of it, it shouldn't take the average couponer more than 1-2 hours a week to clip and sort. Forget what you see on TV, that's unnatural and unnecessary.
#3 With the increase in coupons over the past 3 years, there are coupons for everything from produce, vitamins and even organic products!
#4 Matching a sale and coupon will yield bigger savings than store brand regular price.
#5 Stores get reimbursed the face value of the coupon PLUS a handling fee! No worries, they are making their money.
What coupon myths have you heard?